Visit Us!
Hobby Store:
250 E Main St. Suite #6
Norton,MA 02766
Ph: 508-285-8080
Collectables & Toy Store:
250 E Main St. Suite #10
Norton,MA 02766
Ph: 508-285-5500
Hobby Store Business Hours:
Thurs: 12-7pm
Friday: 12:00-7pm
Sat: 12-5pm
Sunday: 12-5
Closed Monday to Wednesday
Collectable Toy Store Business Hours:
Thurs - Fri: 12-7 pm
Sat: 12-5pm
Sun. 12-5 pm
Closed Monday to Wednesday or by appointment
Harry's Hobbies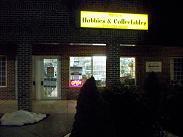 Harry's Collectables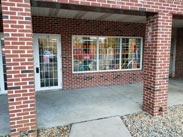 Payments
We accept: Money Orders


Featured Items
---


Below are some of the products we have in our store. Please call ahead as our inventory is always changing.


| | | |
| --- | --- | --- |
| Name | Description and Price | Image |
| Molotow Liquid Chrome Pens | Molotow Liquid Crome pens come in 1mm, 2mm, and 4mm widths. Great for touching up chrome sprues, painting windshield frames and vent windows on cars and trucks and much more. | |
| Flexifile Sanding Tools | Flexifile sanding strips are great to get in to harder access areas in all types of modeling. Sold in starter sets ( as shown ) and refill strips in different sanding grits. | |
| Paragrafix Photo-etch detail sets and LED Lighting sets | Paragrafix has great photo-etch detail sets for most of your Sci-Fi models. The LED sets allow you to do lighting on all your model creations. | |
| Pegasus and AMT wheel & tire Sets | Pegasus wheel and tire sets come in many styles in chrome and gold rims. The AMT tire sets feature white letter markings in slicks, off road, and racing in 1/24 - 1/25 scale. | |
| M.A.D. Ignition Cap & Wire Sets | Morgan Automotive Detail ignition wire sets in 4, 6, & 8 cylinder styles with different color cap & wires to choose from, mimicking the auto manufacturers' equipment. | |
| Bare Metal Foil | Bare Metal Foil is available in a 6 1/2" x 12" adhesive sheet. It comes in chrome, aluminum, copper, black, and bright chrome. Can be used anywhere on your model. It conforms to curves and requires no special tools. Like they say " looks like metal because it is metal". | |
| Evergreen Styrene Sheets | Evergreen plastic is available in sheets, rods, hollow tubes, solid tubes and square strips in different thicknesses and more applications as well. | |
| Ultra- Pro Trading Card Supplies | Ultra- Pro supplies are available in 10, 30, 50, 75, 100, 150, 200, & 250 count boxes. Plastic ridgids and sleeves come in many sizes. All are acid free for maximum protection. | |
| M.A.D. Auto Transmissions | Morgan Automotive Detail resin automatic transmissions, many different to choose from. | |



Upcoming Shows!

Harry's Comic & Toy Shows, Franklin Elks, 1077 Pond St., Franklin, MA. Admission $5.00 Hours 10-3pm.
Nov. 20th, 2022

March 19th, 2023

May 7th, 2023

August 20th, 2023

September 17th, 2023

October 15th, 2023 - Special Model & Die Cast Show

November 19th, 2023

Disclaimer:

Due to the Covid Variants, Seasonal Flu, and inside venue crowd restrictions, we require all attendees and vendors to Mask Up for admission to all our Shows.

Please put Politics aside for everyone's safety and wear your mask.

Masks are provided if you forgot yours or don't have one at no charge.
Our Specialties
Harry's Hobbies specializes in plastic and metal model kits and supplies, over 10,000 kits in stock, old, new, and obscure.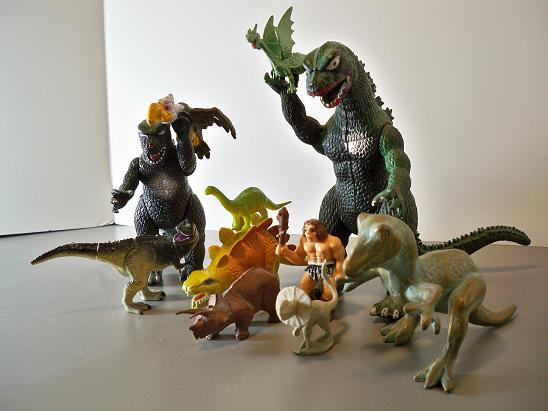 Join the crowd for Monster savings at Harry's 20% off retail for cash ( $21.00 or more. )