Visit Us!
Hobby Store:
250 E Main St. Suite #6
Norton,MA 02766
Ph: 508-285-8080
Collectables & Toy Store:
250 E Main St. Suite #10
Norton,MA 02766
Ph: 508-285-5500
Hobby Store Business Hours:
Thurs: 12-7pm
Friday: 12:00-7pm
Sat: 12-5pm
Sunday: 12-5
Closed Monday to Wednesday
Collectable Toy Store Business Hours:
Thurs - Fri: 12-7 pm
Sat: 12-5pm
Sun. 12-5 pm
Closed Monday to Wednesday or by appointment
Harry's Hobbies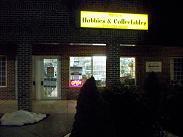 Harry's Collectables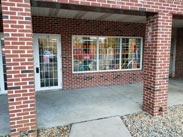 Payments
We accept: Money Orders


About My Mummy Productions & Harry's Hobbies
---
My Mummy Productions started in 1996 with our first show at the South Attleboro Knights of Columbus in February of that year. Our intention was to produce a collectable show featuring comic books, non-sport trading cards, new and vintage toys with a variety of dealers displaying their wares in unique and interesting ways that could be easilly viewed and appreciated by both the general public and devout collectors alike. The new venue at the Franklin Elks Hall, Franklin, MA. started in 2015. Now some 23 years and 150 shows later we hope that we have accomplished our goal, and then some.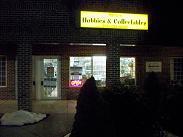 Harry's Hobbies and Collectables opened in 2004 with our concentration on plastic model kits and all the accessories that goes with them. Later we added vintage and current collectables with the focus on diecast and toys of all kinds. So far we have found the right mix, hope you think so too.



Upcoming Shows!

Harry's Comic & Toy Shows, Franklin Elks, 1077 Pond St., Franklin, MA. Admission $5.00 Hours 10-3pm.
Nov. 20th, 2022

March 19th, 2023

May 7th, 2023

August 20th, 2023

September 17th, 2023

October 15th, 2023 - Special Model & Die Cast Show

November 19th, 2023

Disclaimer:

Due to the Covid Variants, Seasonal Flu, and inside venue crowd restrictions, we require all attendees and vendors to Mask Up for admission to all our Shows.

Please put Politics aside for everyone's safety and wear your mask.

Masks are provided if you forgot yours or don't have one at no charge.
Our Specialties
Harry's Hobbies specializes in plastic and metal model kits and supplies, over 10,000 kits in stock, old, new, and obscure.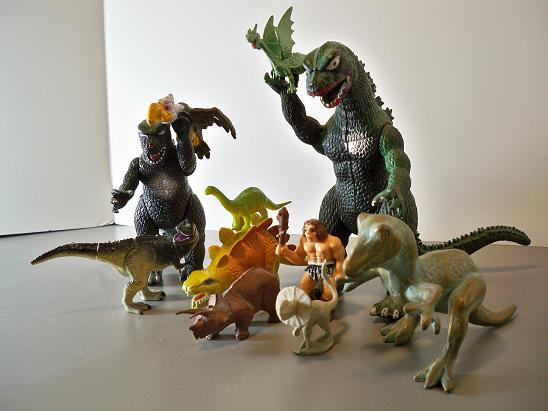 Join the crowd for Monster savings at Harry's 20% off retail for cash ( $21.00 or more. )