Visit Us!
250 E Main St.
Norton MA 02766
Ph: 508-285-8080
Summer Hours:
Thurs. 11-7pm
Friday 11:00-8pm
Sat. 10-5pm, Sunday 12-5pm
Closed Monday, Tuesday & Wednesday
Hobbies and Collectibles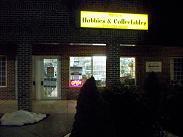 Payments
We accept: Money Orders

My Mummy Welcomes You!
---
Here you will be able to access information about some of the best TOY, COMICS, NON SPORT CARD, AND COLLECTABLE SHOWS in New England.

The new venue for our Shows. The Franklin Elks, 1077 Pond St. Franklin, MA

Harry's Hobbies Summer Hours: Thurs. 11-7, Fri., 11-8, Sat. 10-5, Sunday 12-5 Closed Monday, Tuesday, & Wednesday.
Thank you everyone for attending all our Shows !!!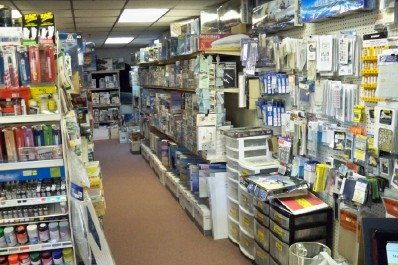 Upcoming Shows!

August 19, 2018 Harry's Comic & Toy Shows, Franklin Elks, 1077 Pond St., Franklin, MA. Admission $4.00 Hours 10-3pm.
Check our 2018 Schedule.
Our Specialties
Harry's Hobbies specializes in plastic and metal model kits and supplies, over 6000 kits in stock, old, new, and obscure.
Join the crowd for Monster savings at Harry's 20% off retail for cash ( $21.00 or more. )